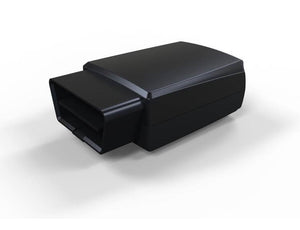 Quick Plug GPS tracker
Regular price $175.00 Sale
Full Tracking mode is standard: device $160 + data subscription $15 per month
Total; $175 upfront (includes first month of access) and $15 per month thereafter
This GPS tracking device plugs into the OBD port in your vehicle (standard plug under dash/fuse area on any vehicle).
This means quick installation by anyone, no battery to worry about, set and forget.
Affordable, reliable and high quality build that gives best in class performance.
Super high performance GPS, GLONASS, and amplified LNA signalling, in a tiny form factor, and works on the latest 4G Cat-M1 bands on Telstra - this device will give the highest coverage and best tracking signal of any GPS tracker on the market. Note; Telstra is turning off all 3G bands in 2020 - so it is critical to have the latest 4G to ensure device lasts for years.
The device reports back via online tracking platform - allowing you to login and have full Fleet Management capability.
Set geo-fenced alarms, movement alarms, speed alarms and asset recovery mode - full tracking and alarm functionality (and Telstra data SIM fee) is included in the $15 per month fee.